feu-nambule
when funambulists brave the dark
A poetic touch
With 'feu-nambule' we seek out the poetry. Drown into an enchanting atmosphere we write with mesmerizing images. Images that come into existence through a clever tension between fire and water. Carried away by the music, the audience joins the funambulists on their quest for balance.
This act is tailormade to your location depending on the size of the lake or river we cross. Contact us to discuss the options?
We can bring Feu-nambule either solo or with a group of funambulists combined with live music.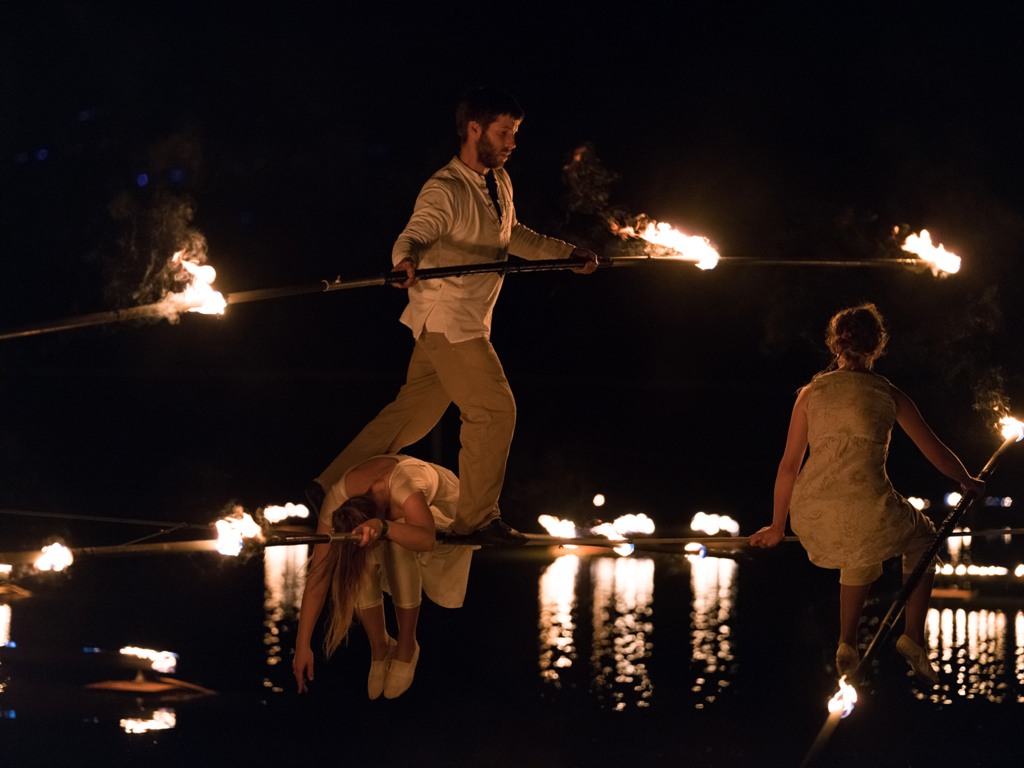 A dynamic solo act or a poetic group performance
The audience is captivated by the beautifull images
Safe, yet full of tension
Combined with a professional live band
F.A.Q.
Frequently Asked Questions
Is it safe?
Yes, we take precautions against fire hazard and have fire-assistents controlling the fire.
Where do you install the wire?
The whole installation can be set-up tailormade according to your location. Contact us to discuss the options.
Is this possible above water?
Yes, this act is possbile both over water as over land.